The world at your feet
---
---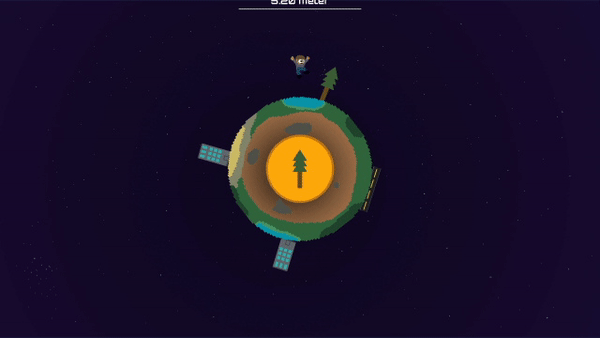 Date published:
Description
A tiny world revolves underneath your character. Shoot objects into the world from your feet and stack them up to get as high as possible!
Credits
Programming/Design: Geert Beuneker.
Artwork: Geert Beuneker.
Motivation
I made this game for the gamejam Ludum Dare 38 with the theme "A tiny world".
Details
Engine: Unity
Language: C#
Link: Download